Overview
Updated On:
November 30, 2020
Description
Kennesaw is a seat of Cobb County, one of the most sought-after locations for businesses across diverse and growing industries, including aerospace, technology, healthcare, and professional services. Cobb County has the highest educated residents in the state of Georgia. In Cobb, 29 percent of residents (138,291) have a bachelor's degree and 15 percent of residents have a graduate or professional degree. Cobb County is home to two universities – Kennesaw State University and Life University and has a population of 756,000 with a median household income of around $78,800.
Property Id : 19205
Price: $ 1,200,000
Rooms: 0
Bedrooms: 0
Bathrooms: 0
Year Built: 2007
Price Per Square Foot: $119.04
Cap Rate: 7.87%
Leasable Area: 10,080 SF
Occupancy: 100%
NOI: $94,496
Population: 83,000 within 3 miles
Other Features
New Construction
Principal and Interest
Property Tax
HOO fees
Other Agents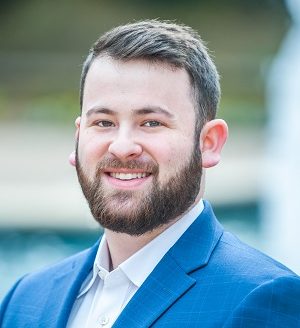 Director
Jared is an Associate with years of experience in  commercial real estate brokerage. Prior
...
Property Reviews
You need to
login

in order to post a review
Similar Listings
$ 1,700,000
​Former family entertainment center (mini-golf, go-carts, etc.​). ​7.97 AC lot / multiple
[more]
​Former family entertainment center (mini-golf, go-carts, etc.​). ​7.97 AC lot / multiple structures totaling appro
[more]
$ 3,800,000
Bethlehem is an affluent, fast-growing suburb in northeast Atlanta, with a population of o
[more]
Bethlehem is an affluent, fast-growing suburb in northeast Atlanta, with a population of over 42,000 people and an
[more]
$ 250,000
Dawsonville is the county seat of Dawson County, Georgia, United States. Population has in
[more]
Dawsonville is the county seat of Dawson County, Georgia, United States. Population has increased by more than 28 p
[more]
$ 850,000
Located 30 minutes south of Atlanta, McDonough is a city for all seasons with a charming d
[more]
Located 30 minutes south of Atlanta, McDonough is a city for all seasons with a charming downtown that is bustling
[more]
$ 2,600,000
Dawsonville is the county seat of Dawson County, Georgia, United States. Population has in
[more]
Dawsonville is the county seat of Dawson County, Georgia, United States. Population has increased by more than 28 p
[more]
$ 700,000
– Front a major north-south corridor with over 21,700 cars per day – Sign has
[more]
– Front a major north-south corridor with over 21,700 cars per day – Sign has great visibility and exce
[more]
$ 675,000
Blue Springs Station is a retail shopping center, well-positioned in Kennesaw, a wealthy A
[more]
Blue Springs Station is a retail shopping center, well-positioned in Kennesaw, a wealthy Atlanta suburb. Built-in 2
[more]
$ 198,000
A beautiful entry level commercial investment property in an opportunity zone offered at $
[more]
A beautiful entry level commercial investment property in an opportunity zone offered at $198,000. This is perfect
[more]