Overview
Updated On:
January 18, 2021
Description
​Former family entertainment center (mini-golf, go-carts, etc.​).
​7.97 AC lot / multiple structures totaling approximately 10,000SF.
​Favorable zoning in-place; permitted uses include multifamily, townhomes, office/medical, retail, etc.​
​Adjacent to heavily-trafficked, signalized intersection (55,000+ VPD on Hwy 138).
​Immediate proximity to the area's main retail corridor (3,057,670 SF of Existing/UC Retail along 2-mile stretch of Hwy 138).
​Explosive job growth and incredible CRE investment over the last few years perpetuating the submarket's momentum.
Property Id : 19616
Price: $ 1,700,000
Price: $1,700,000
Year Built: 2021
SF: 347,173
Land: 7.97 AC
Zoning: GV-UV
Price Per AC: $213,300
Est. Demo. Costs: $50,000
Principal and Interest
Property Tax
HOO fees
Other Agents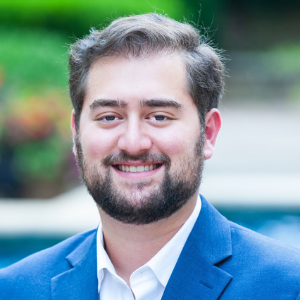 Associate
A 2020 graduate from the University of Georgia, Brett Feldman majored in Real Estate from
...
Property Reviews
You need to
login

in order to post a review
Similar Listings
$ 3,800,000
Bethlehem is an affluent, fast-growing suburb in northeast Atlanta, with a population of o
[more]
Bethlehem is an affluent, fast-growing suburb in northeast Atlanta, with a population of over 42,000 people and an
[more]
$ 250,000
Dawsonville is the county seat of Dawson County, Georgia, United States. Population has in
[more]
Dawsonville is the county seat of Dawson County, Georgia, United States. Population has increased by more than 28 p
[more]
$ 850,000
Located 30 minutes south of Atlanta, McDonough is a city for all seasons with a charming d
[more]
Located 30 minutes south of Atlanta, McDonough is a city for all seasons with a charming downtown that is bustling
[more]
$ 900,000
Great location in Norcross GA along Holcomb Bridge with high visibility and car traffic. P
[more]
Great location in Norcross GA along Holcomb Bridge with high visibility and car traffic. Perfect for owner-user or
[more]
$ 1,500,000
Available for user, includes $200,000 of FF&E and real estate. Unbeatable location in
[more]
Available for user, includes $200,000 of FF&E and real estate. Unbeatable location in a busy Kroger outparcel i
[more]
$ 2,600,000
Dawsonville is the county seat of Dawson County, Georgia, United States. Population has in
[more]
Dawsonville is the county seat of Dawson County, Georgia, United States. Population has increased by more than 28 p
[more]
$ 1,200,000
Kennesaw is a seat of Cobb County, one of the most sought-after locations for businesses a
[more]
Kennesaw is a seat of Cobb County, one of the most sought-after locations for businesses across diverse and growing
[more]
$ 700,000
– Front a major north-south corridor with over 21,700 cars per day – Sign has
[more]
– Front a major north-south corridor with over 21,700 cars per day – Sign has great visibility and exce
[more]
$ 675,000
Blue Springs Station is a retail shopping center, well-positioned in Kennesaw, a wealthy A
[more]
Blue Springs Station is a retail shopping center, well-positioned in Kennesaw, a wealthy Atlanta suburb. Built-in 2
[more]
$ 198,000
A beautiful entry level commercial investment property in an opportunity zone offered at $
[more]
A beautiful entry level commercial investment property in an opportunity zone offered at $198,000. This is perfect
[more]